Rancho Cucamonga, CA Salon
RC Spa & Beauty Center
RC Spa & Beauty Center is a beauty salon that offers professional hair and skincare services in Rancho Cucamonga, CA. Our large spacious salon is in a good location with plenty of parking. Aside from our hair and skin care services, we also offer several professional hair and skin products like dermatological for skin care and other hair products for purchase. Our highly experienced staff would be happy to serve you.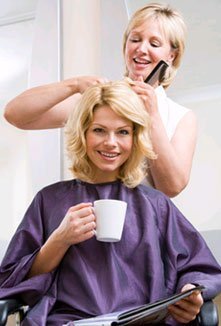 Our Beauty Salon Services Include:
Hair
Make-up
Skincare
Nails
Massage
Facials
Waxing
Eyelashes
Pedicures
Hair extensions
Our professional hair and skin products and other items from our store include products from Matrix, Redken, Dermalogica, Nioxin, American Crew, Big N Sexy, Logics, and Paul Mitchell.

We also have other gift items like jewelry, candles, wine glasses, purses, scarves, etc in our boutique.
Call RC Spa & Beauty Center at 909-481-4710 or 909-481-8481.

For Hairstylists

Rancho Cucamonga Salon job opening
Our business is booming and we have immediate need to an experienced, professional stylist. Our salon has an excellent reputation on yelp for talent, professionalism, and client service. If you can add to our reputation we want to talk to you. Call 909-225-2205
Hours of Business:
Monday - Friday 9:00 AM - 7:00 PM
Saturday 9:00 AM - 5:00 PM
Sundays Closed

Methods of Payment: